The Roman Baths
---
Acquamadre.it uses cookies to optimize the site's usage.

The Roman Bath is an ancient pleasure: well known in the Hellenic-Roman period under the name of thermae, it has always been a place of leisure and social exchange.
Today the Roman Bath is a luxurious place where one comes to cleanse the body through a series of treatments, the perfect place to purify the soul and relax the mind.
Step out of your everyday busy life, and step into a world of calm and serenity in the heart of Rome. Let the scent of incense and the sound of flowing water take you to a new dimension where you can find yourself and feel your body in a new dimension of relax and meditation.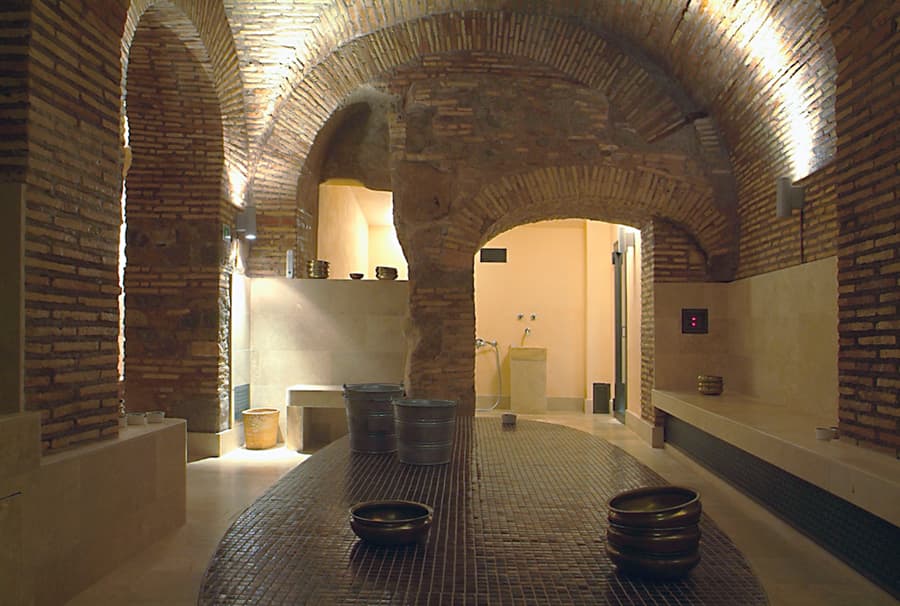 Inside the Roman Bath you find multiple rooms; in each one, from the coldest to the hottest, there are attendants taking care of your every need. You begin in the changing room (apodyterium), then, with just a towel on, you proceed to the warm bath (tepidarium 36°) where, after a hot shower, you start the Roman Bath.
You lie down on a warm marble bench,in a dreamlike atmosphere, surrounded by the faint sound of water and a pale light. Then alternating partial hot water wash - that open up your pores - with the use of natural black olive soap, your body will soon shift to deep relax mode.